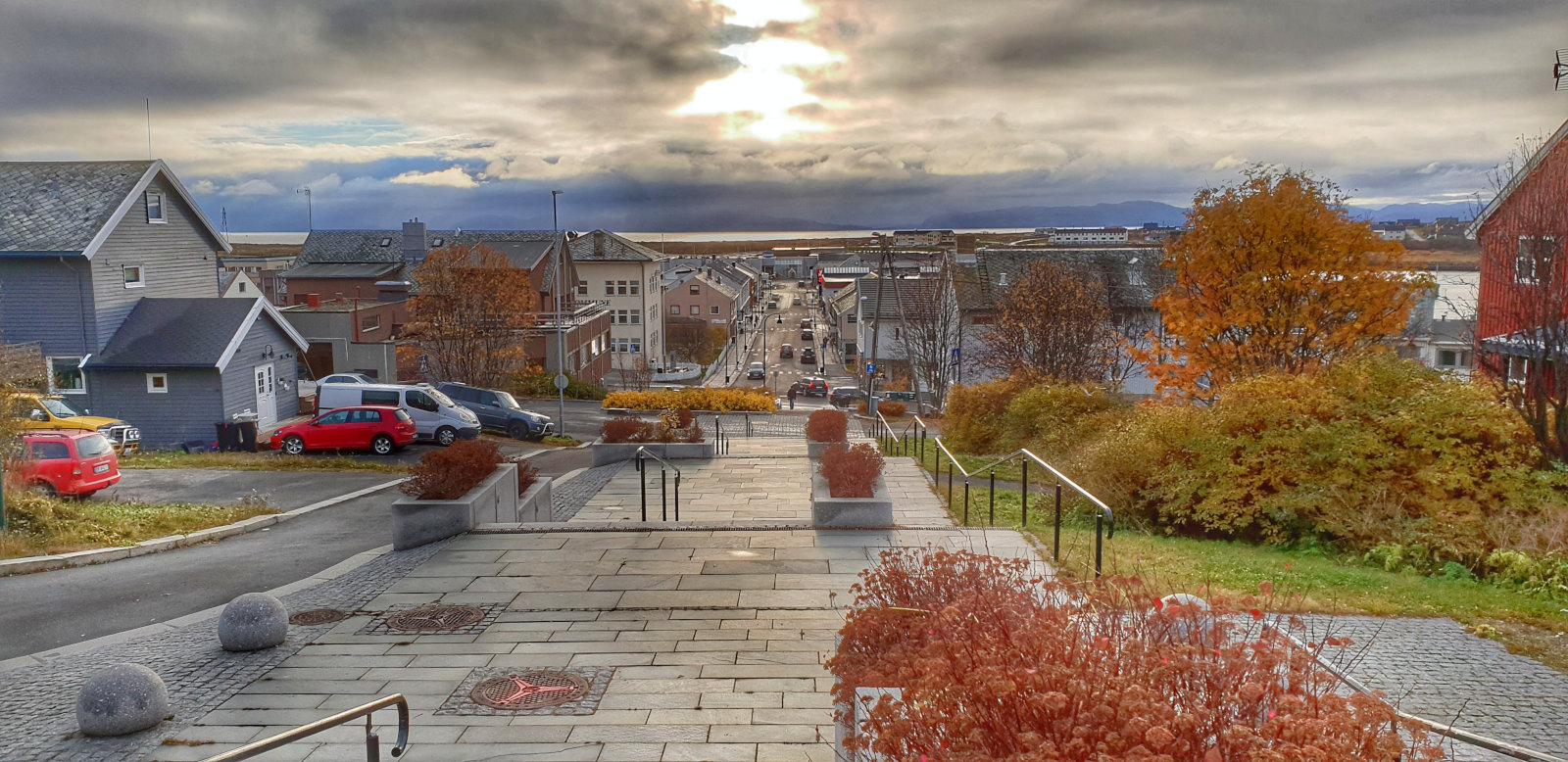 Guided Walking Tour of Vadsø

Discover the town of Vadsø on a sightseeing tour
Take a guided walk on the island of Vadsøya
No (…or very little) driving during the tour
Visit Vadsø's typical attractions
See a nice panorama of the town
Re-live the history of Vadsø
Discover the beautiful coastal town of Vadsø with everything that it has to offer. See its beauty and get to know its history and culture during this guided sightseeing (mostly)-walking tour. You will be accompanied by a guide, and explanations and information will be provided at all times during the tour.
There are lots of places to visit, things to see or activities to do in Varanger. During this sightseeing tour, I will guide you into discovering Vadsø's highlights!
We will start the tour on the island of Store Vadsøya, where we will take a walk and see the Culture Park, while getting to know a bit of the island and town's history. Hopefully we will see ducks and red crabs into the sea, as well!
We will then take the car for a very short drive and reach a walking path from where we will see a panorama of Vadsø. We will then explore the wilderness until we reach a waterfall, while learning about the region's walkable paths and its flora and fauna.
Back to the car, we will shortly drive to finally see the old Esbensen and Tuomainen houses – which were two of the very few remains after the Second World War.
Carry out this activity
Would you like to carry out this activity? It's simple!
Just build your dream holiday in the Arctic here in Vadsø, and make sure to add this activity in the section dedicated to Aurora Labs' activities in the wizard!
Expert's tips
● And to immerse yourself even more in the beautiful region of Varanger, take a look at my road trips to the east and west of the National Tourist Route of Varanger, at my daytrip to the Arctic Ocean, or check out my guided walk of Vardø as well.