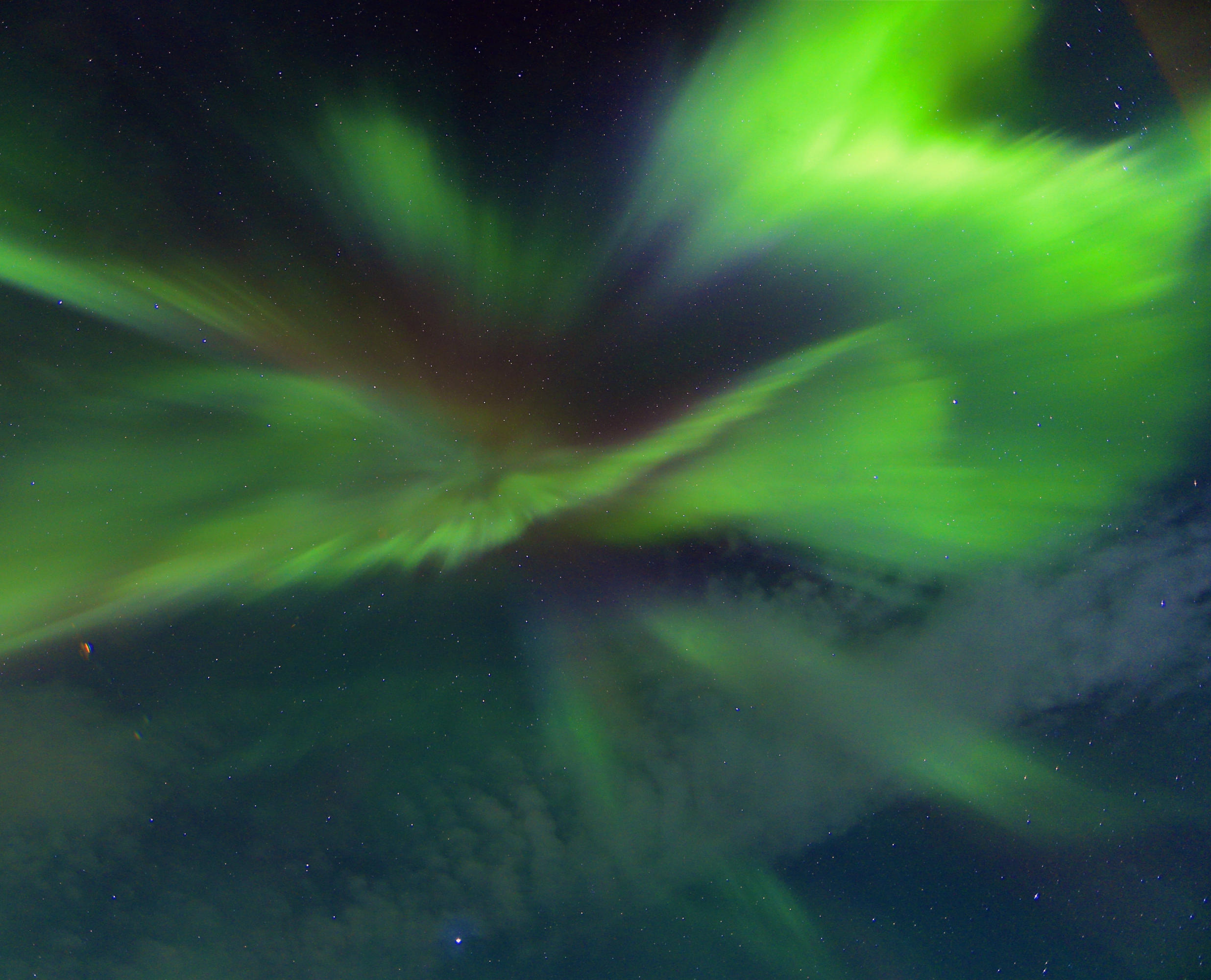 Hunt the Aurora

Scientifically maximize the possibility to see the Aurora
Hunt the Aurora professionally, even in cloudy weather
Learn to photograph the Northern Lights (even with your phone)
Understand the Northern Lights scientifically
Stop for a hot drink in the Arctic wilderness
Be accompanied by a professional guide, expert in Northern Lights
I created this activity for those who would like to become, even for a day, an authentic Northern Lights hunter. Let science and your emotions guide you into discovering the elusive Lights, even if the sky is completely cloudy and seeing the Aurora seems hopeless. Avoid disappointment by not seeing the Aurora during the rather short period you're here up North, and let me help you maximize your chances of seeing the magical Northern Lights in the winter Arctic Sky!
Winters in Finnmark are perfect for seeing the elusive Northern Lights! However, seeing the Lights is not as easy as anyone would believe, even though the Varanger region is located exactly on the Kp = 0 Auroral Oval (the place on Earth where the probability of seeing the Aurora is at its maximum). In function of the weather and the solar activity, it is often necessary to chase the Northern Lights – that is, to move around the region and try and get a glimpse of the Lights through a cloud clearing. Timing and location are important – and, being a professional guide, I know when and where the best time and spot might be!
I monitor the weather forecast and the auroral activity and I will try my best to take you to an ideal spot so that you could see the Northern Lights in all their beauty. As there's not a specific place where the Northern Lights will show up, there's no specific route or starting time for this tour.
The Northern Lights are one of the most beautiful phenomena that exist in this World! So, why not maximize your chances of seeing them by hunting them with me? And, the best part is that you will live a typical Arctic experience in an atypical manner: the hunt of the Northern Lights from both a scientific and a mystical approach!
There will be at least one stop in the wilderness, for drinking some hot beverages and hopefully seeing the magnificent Northern Lights overhead! It is also a good opportunity to learn more facts about the Aurora Borealis. Do you know what the "magnetic z component" is?
Carry out this activity
Would you like to carry out this activity? It's simple!
Just build your dream holiday in the Arctic here in Vadsø, and make sure to add this activity in the section dedicated to Aurora Labs' activities in the wizard!
Expert's tips
● This activity runs only in winter, but with me, it is possible to experience the Northern Lights even in summer, by listening to them!

● To prepare for your encounter with the Aurora, you can learn the science behind this phenomenon by enrolling in my online course dedicated entirely to Northern Lights.