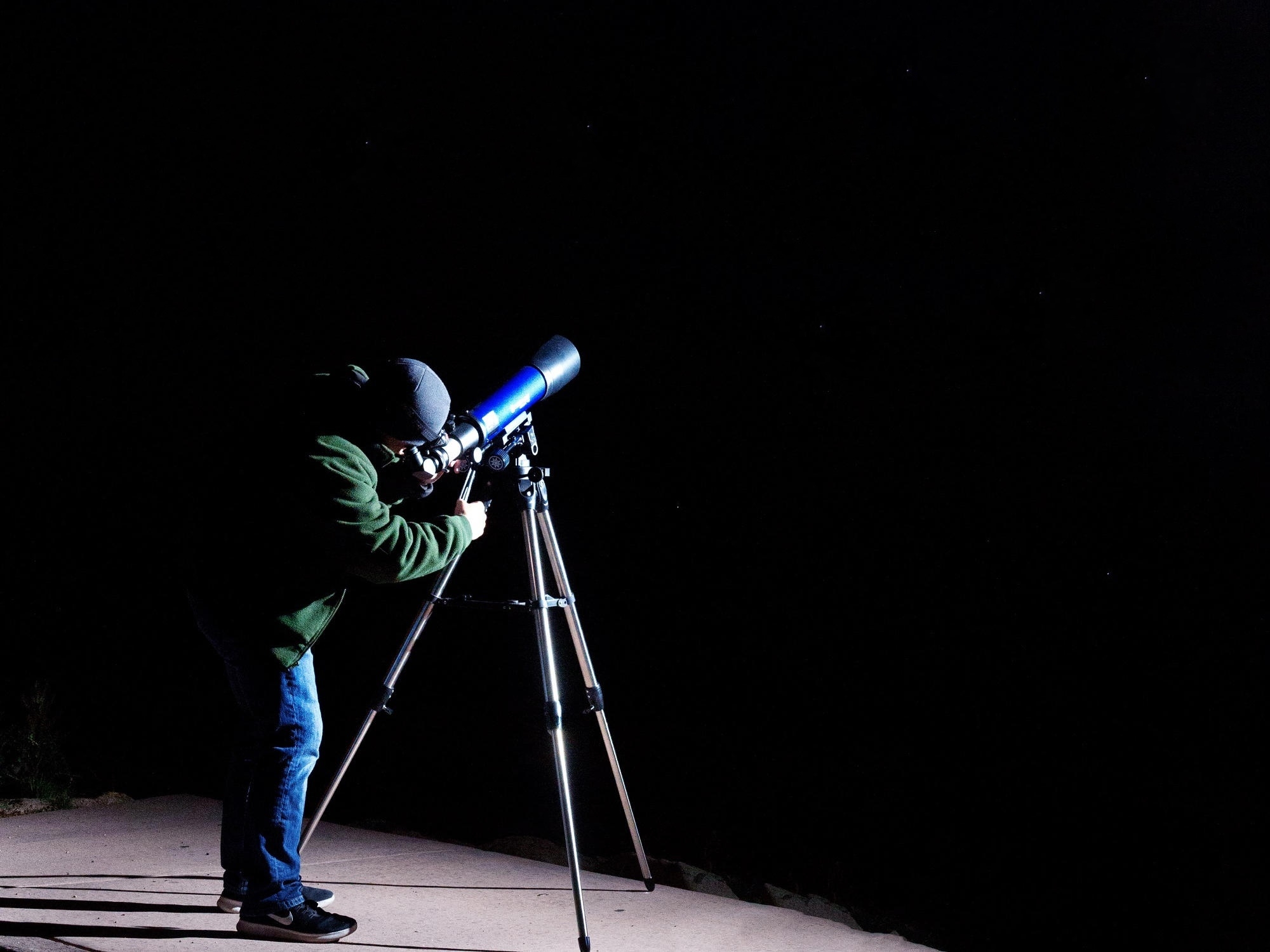 Stargazing in the Arctic

Discover the Night Sky from the Arctic perspective
Learn to find stars and constellations in the Night Sky
See galaxies and planets through a telescope (if weather permits)
Learn how stars can help you in your daily life
Look one thousand years back in the past
Hear stories and myths about stars and constellations
The Night Sky amazed people since thousands of years ago. Today, discover all that the Night Sky can tell you. And this, right here, in the Arctic, where the power of the complete darkness and the different perspective of the zenith are at its best!
The Night Sky is amazing and full of mysteries. To really enjoy and experience its beauty in its purest form, we will drive to a completely dark spot, far away from any city lights. Varanger is one of the best places on Earth to observe the Night Sky, as there are so few settlements – thus lights, and far away one from another. This ensures a low air pollution, which contributes to a clearer view of the sky. The Milky Way passes just above, and it is clearly visible!
To really experience the Night Sky, the best is to actually know what you are looking at! I love the Night Sky, and have looked at it lots of times and I am quite experienced when it comes to finding a certain star or to answering certain questions related to stars or other celestial bodies.
During this activity I will answer awkward questions, such as: "is it possible to see in the past?" And, the answer – which is "yes" – is even more awkward than the question, isn't it?
You will be able, if weather permits, to look at the Night Sky through the telescope*. On very clear nights, it is possible to see the Andromeda Galaxy, which is 20.000.000.000.000.000.000 kilometres away… You will also see other planets from our Solar System, like Mars, Jupiter (along with its moons) or Saturn, or even the Moon (should they be in the right alignment, of course!)
I will also teach you how to use Sky maps, which will aid you in the finding of a certain object in the sky at any time, from anywhere. You will learn how to orient yourself, if you ever get lost and you have no compass with you (not that that'll happen)! And I will teach you other useful stuff so that you can impress your friends with your new Astronomy skills when you'll be back home!
Oh, and one more thing… you might have already seen the Night Sky. But imagine seeing it through the Northern Lights!
Carry out this activity
Would you like to carry out this activity? It's simple!
Just build your dream holiday in the Arctic here in Vadsø, and make sure to add this activity in the section dedicated to Aurora Labs' activities in the wizard!
Expert's tips
● This activity runs only in winter. But, during summer, you can still experience our Universe by spotting clouds or by watching the Sun with a telescope equipped with a solar filter. After all, the Sun is a star, just like the other thousands of stars you see in the night sky!
*Please note that the telescope is fragile equipment and therefore cannot be used in bad weather conditions. This is why the telescope observation is complimentary when the weather permits.