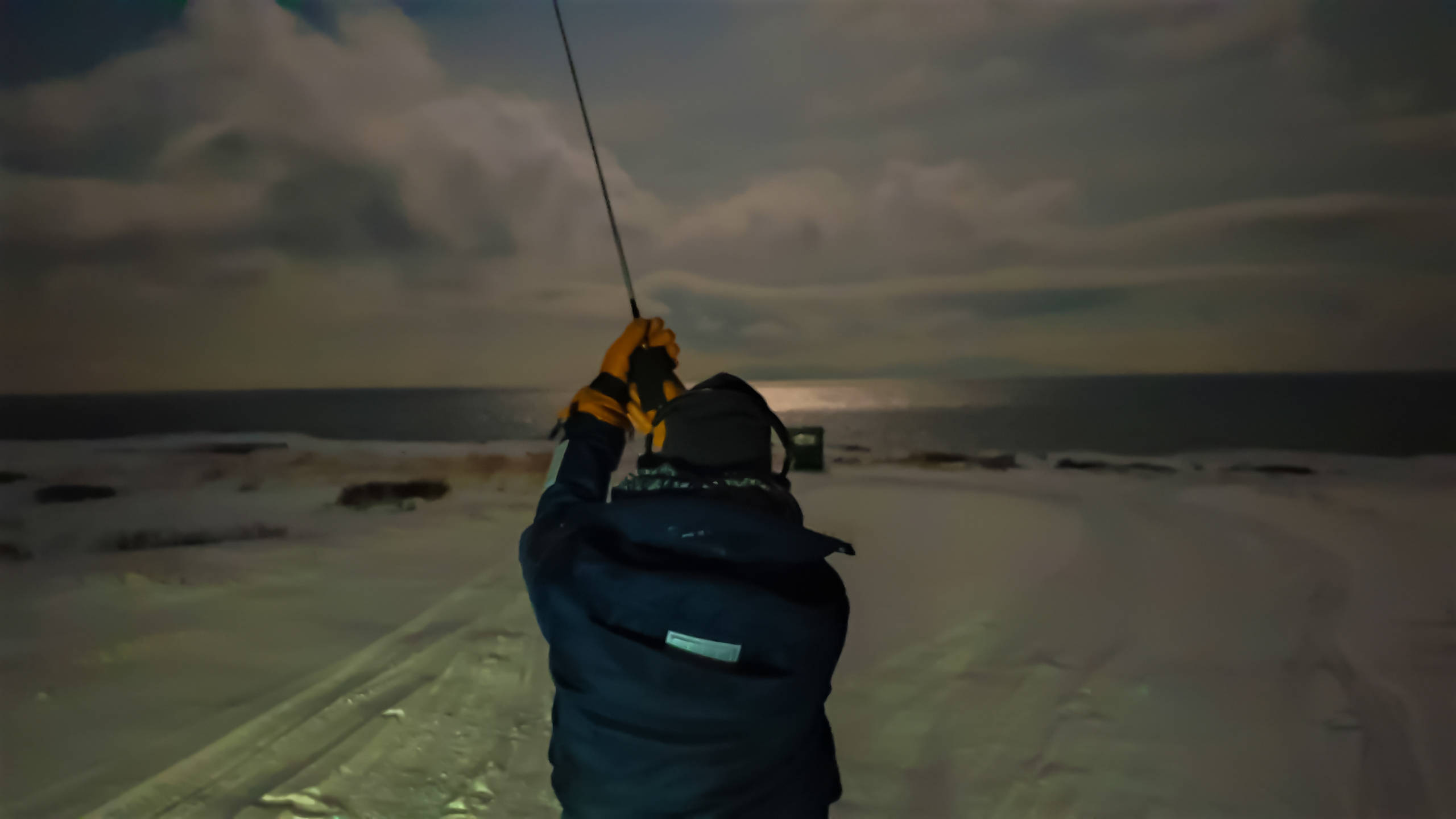 Hear the Aurora

Hear the Northern Lights, even in summer or under a cloudy sky
Experience the Aurora in an atypical way
Listen to Earth's own natural radio station
Hear sounds of the Universe
Scientifically understand the source of these sounds
Discover the native peoples' beliefs concerning the Auroral sounds
The Northern Lights are in the Sky regardless of the weather or season, thus even in summer or when the sky is covered by clouds. Under these circumstances it is just not possible to see them.
…But you can hear them with my specialized equipment! Become a "radio amateur" in the search of tuning in Earth's natural radio station, listening to the Universe's sounds or even maybe the Auroral chorus! Learn to explain these sounds scientifically, just like scientists do; learn also to explain them mythically, just like the ancient people did!
There are scientific studies that try to explain the fact that the Northern Lights displays also produce a specific sound. Apart from these scientific claims, here in the Arctic region, there are also stories about eerie sounds that are always associated with the Aurora. Among others, Inuit folklore says it's the sound of the spirits of the dead!
The best part is that the Auroral sounds should be heard with the aid of a specialised equipment, even if the weather is cloudy and the actual Lights are hidden above the clouds! So there is no weather restriction if trying to hear the Northern Lights! We can even do it in summertime, when here we have the sun in the sky even at midnight! The Northern Lights are still there, it's just that we can't see them because of the bright sky!
But anyway… Are these studies and stories just myths? Or is it just a psychological thing in peoples' heads? Why not find out for yourself, by joining me in this activity!
I will drive you in the Arctic wilderness, and try to tune in to the live "radio station" that is created naturally by the Earth and the Lights themselves! The Auroral chorus or other sounds of the Universe, are just a few of the scheduled "programmes" on Earth's own natural radio station. We will try to explain together what we are hearing and we will also review what the ancient people believed!
What side will *you* take – science or mythology ? (…Or why not both?)
Carry out this activity
Would you like to carry out this activity? It's simple!
Just build your dream holiday in the Arctic here in Vadsø, and make sure to add this activity in the section dedicated to Aurora Labs' activities in the wizard!
Expert's tips
● In winter, combine this activity with the Aurora hunt, for a breathtaking experience!

● To prepare for your encounter with the Aurora, you can learn the science behind this phenomenon by enrolling in my online course dedicated entirely to Northern Lights.