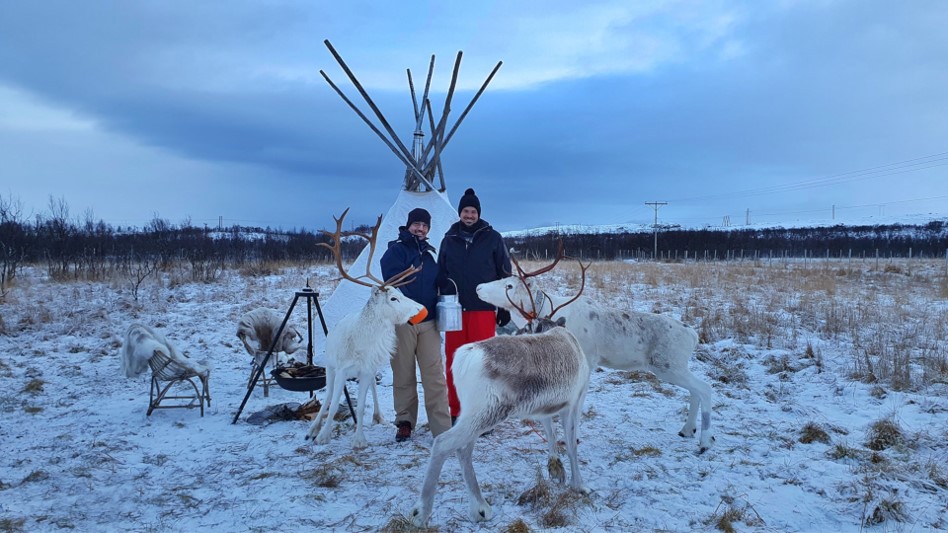 Sami Reindeer Farm Visit

Get in contact with the reindeer
Take photos of yourself with the reindeer
Understand the Sami culture and traditions
Discover the life of a Sami reindeer herder
Enjoy this activity privately
You can visit a typical Sami reindeer farm with one of the Aurora Labs partners, and you will be able to admire the reindeer in complete freedom! You can get closer to greet these pretty and friendly animals, typical of the Arctic region, and even feed them! And this while learning the stories of their life, as well as stories to understand the tradition and the daily life of the Sami herders in the wild nature of the Arctic!
Carry out this activity
Would you like to carry out this activity? It's simple!
Just build your dream holiday in the Arctic here in Vadsø, and make sure to add this activity in the section dedicated to partners' activities in the wizard!
Expert's tips
● Approaching the reindeer so closely, is the dream of every little child, including the one who's always living in us, even as adults! So, just let your emotions out!