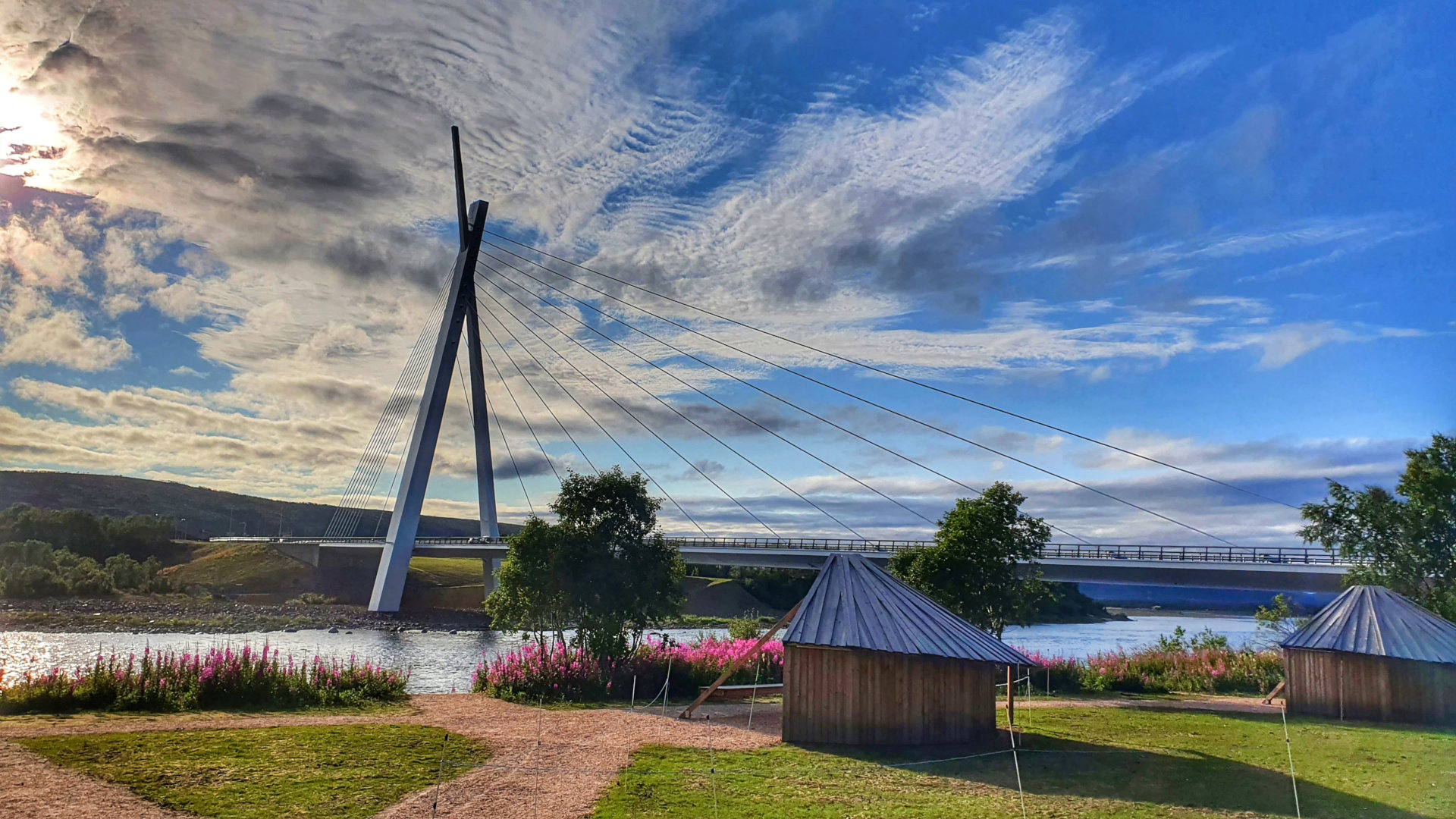 Cloud Spotting under the Midnight Sun

Discover clouds from a different perspective
Learn to name clouds and predict what weather they bring
Discover the Midnight Sun scientifically
If clouds permit, see the Sun and its sun spots with a telescope
Have a snack and a drink right under the Midnight Sun
Take beautiful pics of the Arctic wilderness in summer
Do this activity with me and you'll just love clouds after that, I promise! Clouds are much more than just something that bring bad weather or that cover Auroral displays. They can be used to predict weather and there's a whole science behind them. And when you see them illuminated by the Midnight Sun here in the Arctic, that's even better! Discover clouds like you've never done before, learn to name them and to predict what weather they bring, and (scientifically) observe the Sun in all its beauty.
Do you find clouds bad messengers for nasty weather, or a cover that stops you from seeing the Northern Lights? I promise that you will rethink this, once you carry out this activity with me up here in the Arctic! Clouds are much more than that! And they're just beautiful!
This activity is centred around clouds and the Midnight Sun. We'll start by finding a nice spot where to lay down and look at the clouds, in the light of the Midnight Sun (a bit before midnight though!) To better understand these phenomena, we will carry out fun experiments. Then it's time to learn to name the clouds, and to understand what these different cloud types mean and bring along.
If the weather permits, we'll then focus ourselves a bit on the Sun, which is shining this period around the clock here in the Arctic summer. We will observe it with a telescope and we will try to decrypt its mysteries together! The Sun is a star, exactly like the other millions of stars out there, so why not look at it with a telescope*, too? We must, however, use a special filter (called a solar filter) to observe it, as it is so close to us. Never look at the Sun directly without using special protection!
We'll then conclude the activity with some snacks and drinks right here in the wilderness, right under the Midnight Sun, and try to take some nice photos of the sky, right in the middle of the Arctic landscape.
Carry out this activity
Would you like to carry out this activity? It's simple!
Just build your dream holiday in the Arctic here in Vadsø, and make sure to add this activity in the section dedicated to Aurora Labs' activities in the wizard!
Expert's tips
● This activity runs only during the Midnight Sun period. Outside this period and until the arrival of the Polar Night, you can book a cloud spotting activity combined with the observation of the Sun (…but not at midnight!). And during the polar night, when the Sun doesn't rise at all for almost two months, you can still experience our Universe through my guided stargazing activity!
*Please note that the telescope is fragile equipment and therefore cannot be used in bad weather conditions. This is why the telescope observation is complimentary when the weather permits.