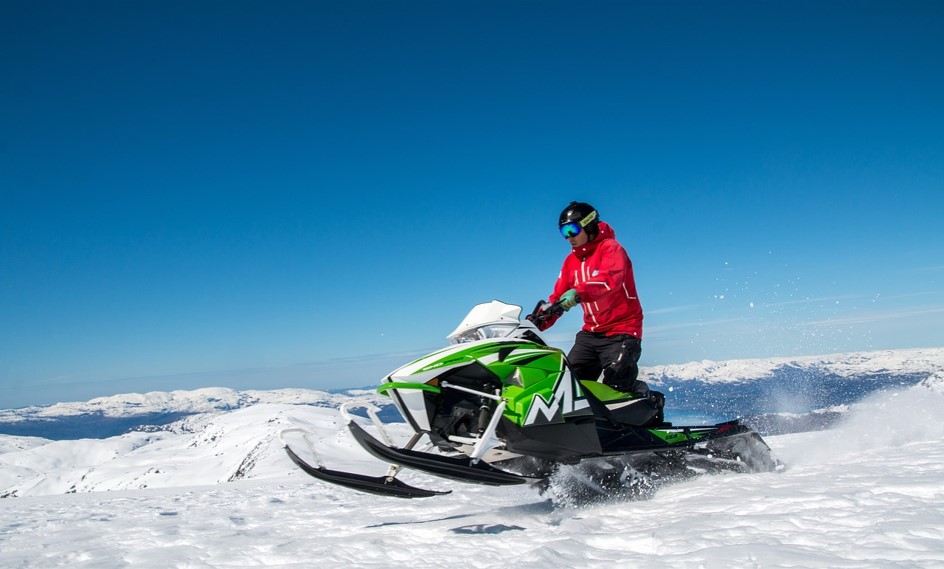 Snowmobiling

See the wild, raw nature of Varanger
A motorsport enthusiast's must
Reach inaccessible sites in a typical Arctic manner
Let yourself be driven by an experienced driver
If you wish, learn to drive the snowmobile yourself
Enjoy this activity privately
Why not explore the arctic tundra by snowmobile, with one of Aurora Labs' partners? For motorsport enthusiasts, there's nothing like a snowmobile getaway, off the beaten path and in the middle of the arctic wilderness! Let the adrenaline run through your veins and set off with your small, private group on an expedition!
Carry out this activity
Would you like to carry out this activity? It's simple!
Just build your dream holiday in the Arctic here in Vadsø, and make sure to add this activity in the section dedicated to partners' activities in the wizard!
Expert's tips
● You can enjoy this tour by letting yourself be driven in the wilderness by the experienced driver. Or, if you prefer, he can teach you to drive the snowmobile yourself! Are you up for it?